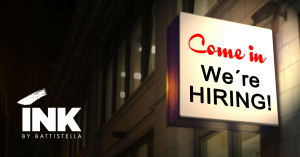 Are you looking for a career in new home sales? If so, we have the perfect opportunity for you!
We are searching far and wide for a full-time Sales Associate to join our team!
Us:
We are a small and nimble group who work closely together
We are passionate about all things real estate
We LOVE Calgary
We offer a supportive environment which allows you to grow both professionally and personally
We listen to old-school hip-hop in the office at least once a week
You:
Love the inner-city lifestyle
Have a passion for helping people
Self-starter who is detail oriented, can multi-task, and creatively solve problems
Excellent communication skills on the phone and in person
Be available to work weekends
Sense of humour required (because we're pretty "punny")
Sales experience is considered an asset
At Battistella Developments we build where we live, play, and love and are looking for a talented individual to join our team and help build better lives, one building at a time.
Read the full job posting here.
Please submit your resume and a cover letter to info@battistella.ca
July 25, 2018
At Battistella Developments, we have been HUGE fans of Beakerhead for years. Every September, they inspire the imaginations ......