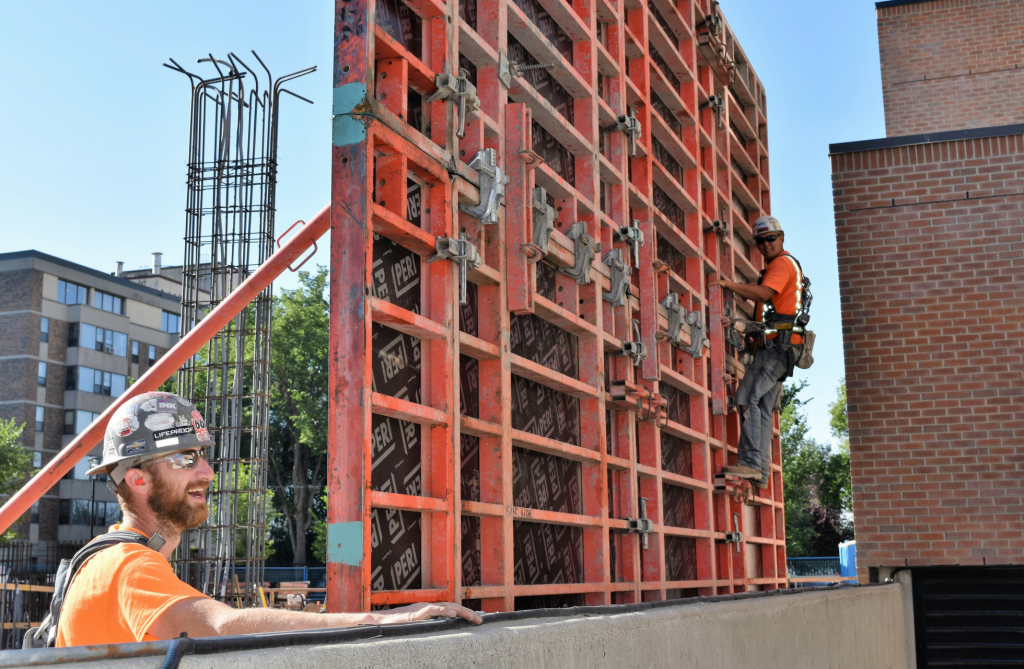 Now when you walk by the INK construction site, you can wave at the team. "Hi Team!"
We are currently working at street level and heading upwards.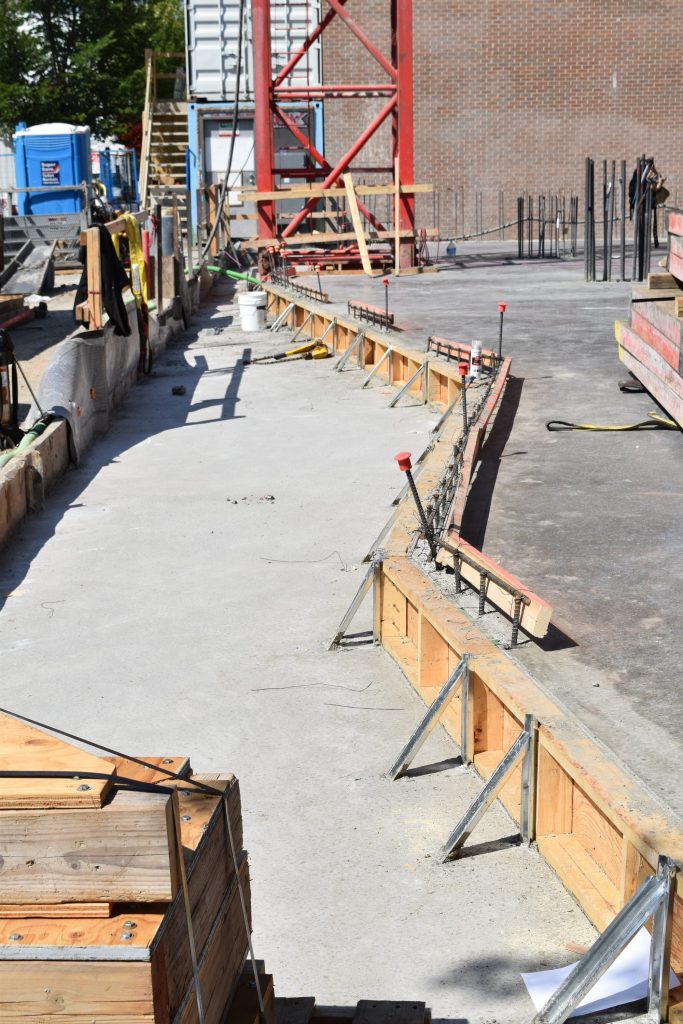 Another big construction milestone achieved!
Check out how the unique zigzag shape of INK's main floor is coming to life.
Since it is still a little tough to see exactly what is happening from street view I thought I would share a couple photos with you.
The black pipes in the photo below will be home to Enmax, Shaw, and Telus and will soon be encased in concrete.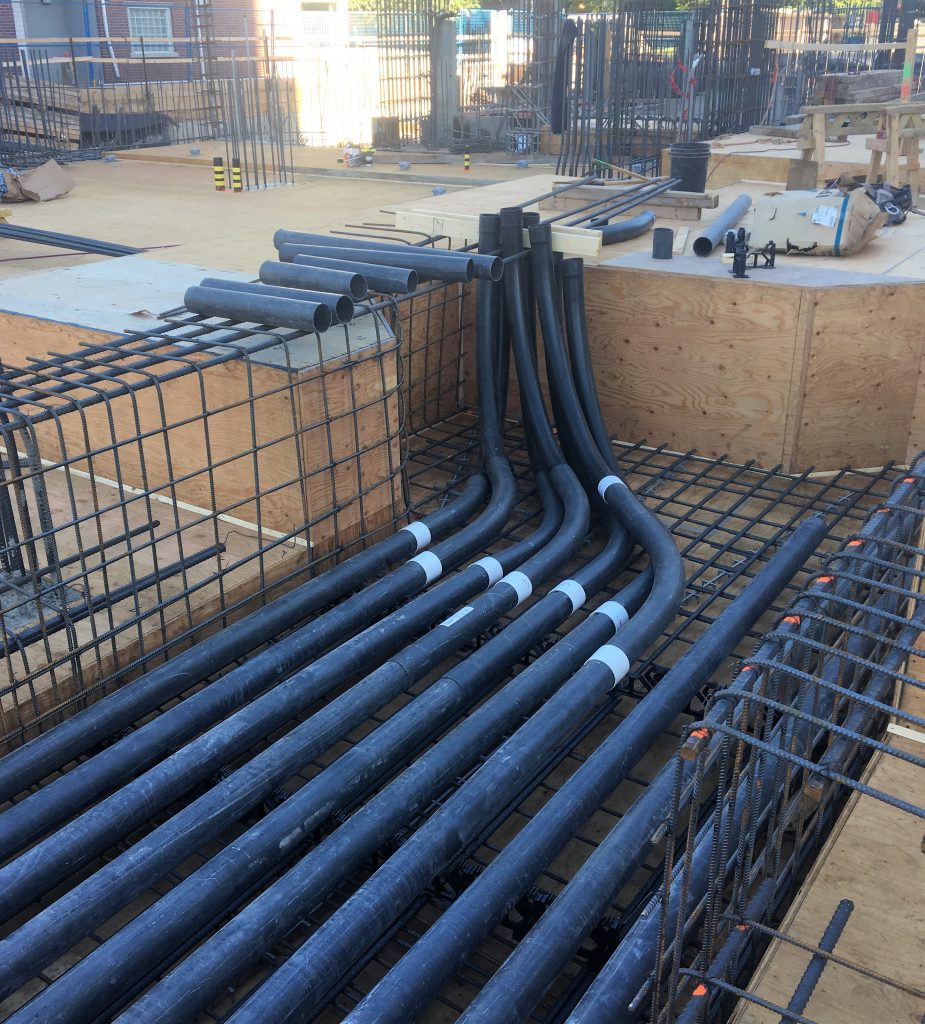 Think Han Solo in Empire Strikes Back, except no one will be saving these pipes from an eternity of suspended animation.
Now for your first sneak peek into INK's parkade! The posts shown in the photo below are called re-shore. Interesting fact, these posts typically stay in place until the slab above is cured to full strength after 28 days. However,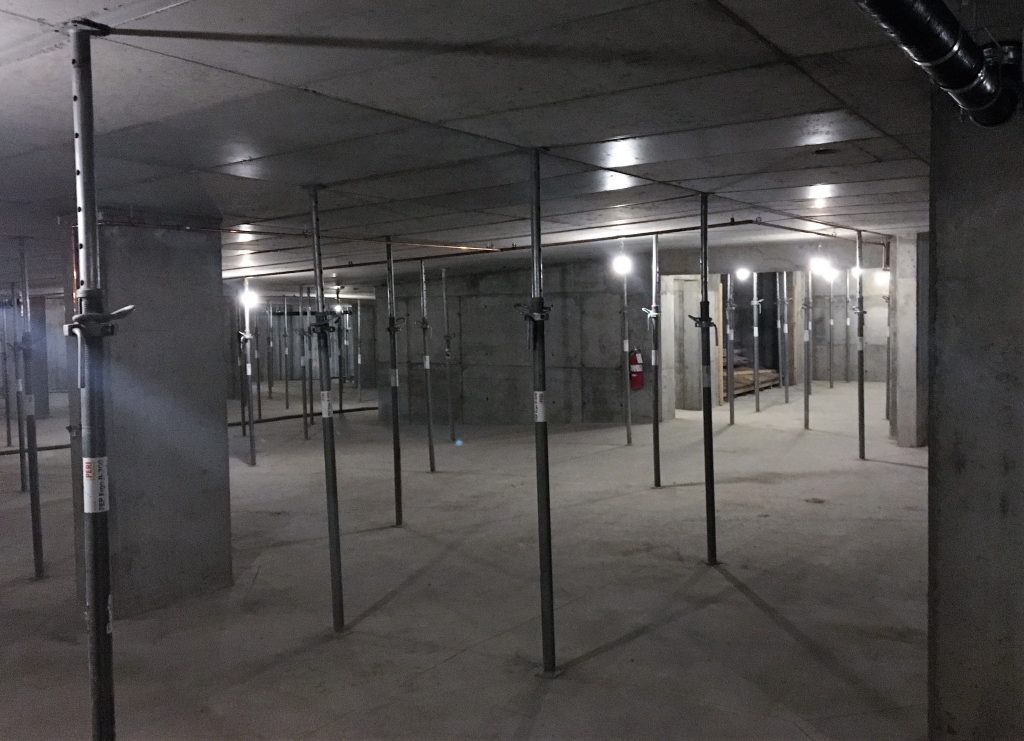 since we continually pour new concrete levels above we leave the re-shore posts in place for extra support through the curing process. The posts stay in place 4-5 stories below the current pour because a little extra support never hurts.
Stay up to date with more photos on our Facebook page.
Want to hear about something specific happening on site? Let me know!
~Catherine
June 8, 2018
The early summer weather has been a welcomed change at INK. On the exterior, the team ......