Here at Battistella we are super passionate about the arts scene in Calgary. Our city is thriving with a rich arts culture and, at any given time, there are many wonderful experiences just waiting to be discovered; you just have to know where to look. But, sometimes that can be tricky.
Wrapping your head around all the galleries and arts events can be overwhelming, so we pulled together our Fall Gallery Guide to help you get your feet wet. Art doesn't need to be intimidating, it can be fun and easy! Follow our guide to get out there and explore everything Calgary has to offer; you're sure to be inspired!
Gibson Fine Art
102, 628 11 Ave. S.W.; 403.244.2000, gibsonfineart.ca
Showcasing contemporary fine art for purchase, Gibson Fine Art consistently presents a wide array of talented artists at public exhibitions and private events. The gallery provides a platform for emerging and well-established artists who work in a range of media and over 50% of the collection comes from regional artists here in Alberta.
Whether you are out for a walk and just want to pop in to see what's new, or you are in the market to buy, representatives are knowledgeable helpful. They can assist with art placement recommendations, help order and supervise art commissions, or simply guide you through your visit to the gallery.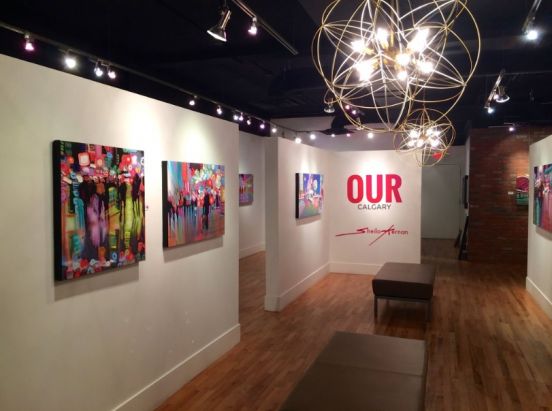 Exhibitions:
October 22 – November 5, 2016
Rowan Hill & Sarah Kidner
November 12 – November 30, 2016
Caroline Stanely
December 3 – December 31, 2016
Holiday Group Show
Trepanier Baer
105, 999 8 St. S.W.; 403.244.2066, trepanierbaer.com
Located in the Beltline, the 3,000 square foot Trépanier Baer Gallery focuses on contemporary art from Canadian and international artists that is available for purchase.
In addition to representing well known mid-career and senior artists such as Vikky Alexander, Eric Cameron, Chris Cran, Christian Eckart, Ron Moppett, Carol Wainio and Evan Penny, the gallery maintains an active and successful program for the presentation of young and emerging Canadian artists' work.
The gallery has launched many careers and staged first exhibitions of works by now critically acclaimed artists Martin Bennett, David Hoffos, Chris Millar, Luanne Martineau, Graeme Patterson, DaveandJenn and Ryan Sluggett to name a few.
If you want to check out some high-end art, this is the place to do it!
Exhibitions: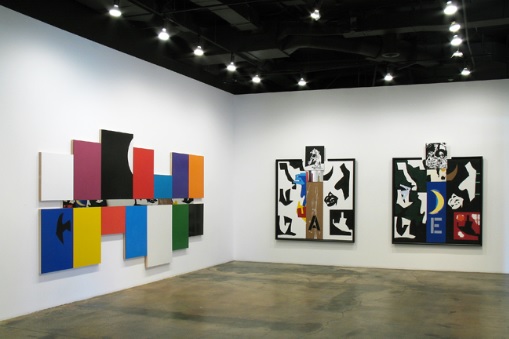 September 15, 2016 – October 22, 2016
Aujourd'hui Encore – Part I featuring Vikky Alexander, Shary Boyle, Lyse Lemieux, Luanne Martineau,Meryl McMaster, Nadia Myre, Beth Stuart, and Carol Wainio
September 15, – October 22, 2016
Introducing Ambera Wellmann
October/November
Ron Moppett
November/December
Ryan Sluggett
Don't miss: Ron Moppett: Every Diamond Dream
Opening and ADAC Gallery Hop & Talk with Ron Moppett and Nancy Tousley
When: October 22, 2016 at 11:45 a.m.
Where: Trepanier Baer (105, 999 8 St. S.W.)
Esker Foundation
4th Floor, 1011 9 Ave. S.E.; 403.930.2490, eskerfoundation.com
Esker Foundation is the largest privately funded, non-commercial contemporary art gallery in Calgary. The Foundation seeks to connect the public to contemporary art through relevant, accessible, and educational exhibitions, programs, and publications. Free to the public from 11-6 most days, the space is a great location to spend an afternoon taking in some Calgary art.
In addition to the main exhibition space, the Project Space invites emerging and established artists to develop new, responsive projects that explore important contemporary issues. These exhibitions are visible to the public 24 hours a day.
Exhibitions:

September 17 – December 18, 2016
Jasmina Cibic: Tear Down and Rebuild
September 17 – December 18, 2016
Larissa Fassler: CIVIC. CENTRE.
Alberta College of Art and Design (ACAD)
1407 14 Ave N.W.; 403.284.7600, acad.ca
Along with ACAD's two professional galleries, the Illingworth Kerr Gallery and Marion Nicoll Gallery, there are nine student-run exhibition spaces, and numerous pop-up exhibitions on campus throughout the year. These gallery spaces bring the campus to life with the work of professional artists and designers.
In addition to providing emerging artists with experience planning exhibitions and events, showing their work, and allowing them to network with peers, the student-run galleries offer the public many free opportunities to access art in the city.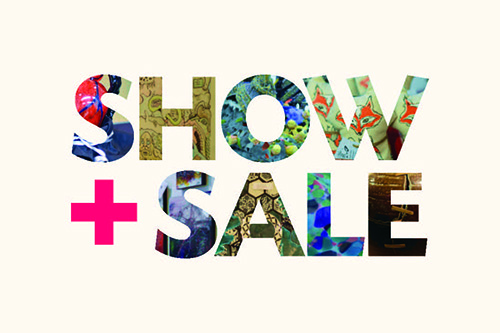 Don't miss: Fall Show & Sale
First Night Fundraiser
When: Thursday, November 17 from 5 to 8 p.m.
Where: ACAD Main Mall (1407, 14 Avenue NW)
The First Night Fundraiser is an exclusive viewing and sale of ACAD student work, along with exceptional company, inspiring conversation, and exquisite refreshments. Proceeds from your $25 ticket purchase directly supports ACAD students with programming.
Show + Sale Weekend Market
When: Friday, November 18 from 12 to 7 p.m. + Saturday, November 19 from 10 a.m. to 4 p.m.
Where: ACAD Main Mall (1407 14 Ave. N.W.)
Check out what Calgary's emerging young artists have created during the school year. This unique public art market invites you to view and purchase over 3000 pieces of handmade works. Whatever your preferred form, you'll find it here: paintings, photographs, drawings, prints, ceramics, glass, fibre, jewellery, sculpture and more!
Entrance by Donation. All proceeds support the ACAD student body.
Contemporary Calgary
117 8 Ave. S.W.; 403.770.1350, contemporarycalgary.com
Contemporary Calgary began with a collaboration of visual arts partners and, over the years, grew into a wide-reaching institution passionate about engaging Calgarians with art. Through exhibitions, speaker series, and outreach and education programs, Contemporary Calgary hosts exciting events throughout the city, making art fun and accessible for everyone.
Contemporary Calgary's main location can be found in the iconic Centennial Planetarium, itself a work of art, and features modern and contemporary art.
Exhibitions:
September 14 – November 06, 2016
Zimoun
September 22 – November 12, 2016
Performing the Landscape
Don't miss: Look2016 and Factory Party
Look2016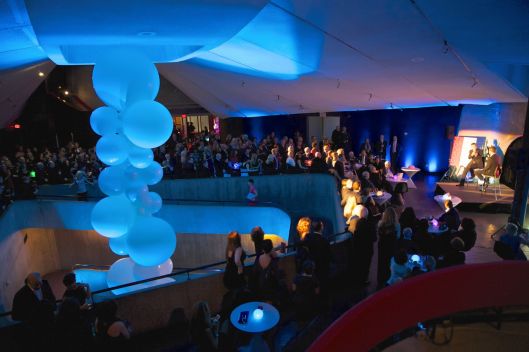 When: Saturday, October 22 6 PM – 1 AM
Where: Centennial Planetarium (701 – 11 Street SW)
Rub elbows with the who's who of the Calgary art scene. Look2016 is an evening of artistically-infused celebration featuring an exciting live art auction, installations by some of Calgary's most inspired artists, and headlining appearances by celebrity guests. SOLD OUT
Factory Party
When: Saturday, October 22 10 PM – 1 AM
Where: Centennial Planetarium (701 – 11 Street SW)
A revival of Andy Warhol's infamous NYC parties at his Manhattan studio named "The Factory," this party is known for curating some of Calgary's most exceptional visual artists and live music acts in one space for a spectacular experience. ONLINE TICKETS SOLD OUT but it's not too late to grab a hard copy for $30 at Our Daily Brett, Bar Von der Fels, Understudy or the Bridgeland Luke's Drug Mart. Or, go early to get tickets at the door.
Glenbow Museum
130 9 Ave. S.E.; 403.268.4100, glenbow.org
Celebrating its 50th anniversary this year, Glenbow has spent the last half-century bridging the connection between art, culture and the world around us. Glenbow's collection represents Western Canadian art and culture, both as a repository of important cultural history but also as a living record of contemporary life in this part of the world. With over a million objects, documents, photographs, and artworks, G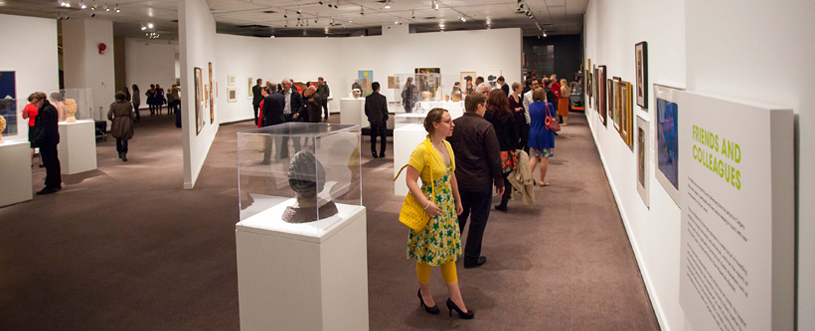 lenbow is one of the largest museums in western Canada.
While you are there, be sure to check out the photo archives of Calgary communities. The museum traces the legacy of Calgary and Alberta both pre- and post-oil; very interesting to reflect on our roots!
Exhibitions:
September 22, 2016 – Jan 8, 2017
Bill Viola: Walking on the Edge
June 18 – Spring 2017
Power in Pictures: The Outside Circle and the Impact of the Graphic Novel
October 22, 2016 – January 29, 2017
1920s Modernism in Montreal: The Beaver Hall Group
October 22, 2016 – February 5, 2017
Rough Country: The Strangely Familiar in mid-20th Century Alberta Art
October 22, 2016 – February 26, 2017
One New Work – M.N. Hutchinson: The Last Longest Day
Don't miss: Launch Party
Launch Party for New Exhibitions
When: Friday, October 21 7:30 PM – 10 PM
Where: Glenbow Museum (130 – 9 Ave S.E.)
Of course, this guide is just a snapshot of what Calgary has to offer. Stay tuned to our Facebook page and Twitter account, where we will share upcoming events and exhibitions we think you might like.
We would love to hear what your favorite spots or events are!
Happy art exploring!
Erin @ Battistella
Photo credits in order of appearance: Trepanier Baer, Trepanier Baer, Trip Advisor, ACAD, Avenue Magazine, Glenbow Museum
July 25, 2018
At Battistella Developments, we have been HUGE fans of Beakerhead for years. Every September, they inspire the imaginations ......